Click map to see locations of all important facilities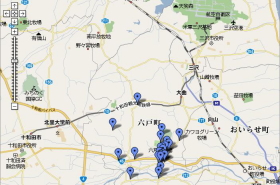 Rokunohe Performing Arts Centre(文化ホール)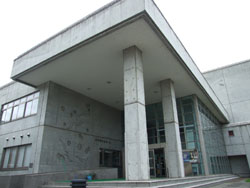 The main hall is equipped with state of the art sound and lighting, and is capable of seating up to 500 people. Within the building there are also numerous smaller rooms which can be used for workshops, classes and meetings. All facilities are available for hire. For information on performance schedules, please check the news section regularly.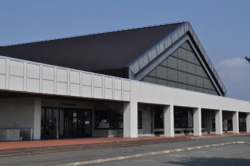 To promote physical and social activity amongst townspeople, an extensively equipped gym is located in town. There are two main courts with viewing galleries, suitable for many activities including indoor soccer, basketball and volley ball, while there is a smaller room for activities such as aerobics and table tennis. Within the gymnasium is also a fully equipped weight training room, toilets and change rooms, and rest area with a cold water fountain and vending machines.
Usage of the training room is 100 yen/hour for Rokunohe residents and 120 yen/hour for non-residents. The larger courts are available through a reservation system. Opening hours are 9am to 9pm Tuesday through Saturday, and 9am to 5pm on Sundays and public holidays. Where the public holiday is a Monday, the gym will be closed the following day.
Baseball, softball, soccer, tennis, athletics, rugby, and even sumo wrestling are possible in the town Sports Park. Yearly, in late July, the baseball stadium, Maple Stadium, hosts an Eastern League (Japanese Minor League) professional baseball game. It is also an important qualifying venue for the extremely popular Japanese High School Baseball Championships which culminate at the famous Koshien Stadium.
Excluding the winter period of November to April, all facilities and grounds are available for use and hire. In some cases a fee may apply.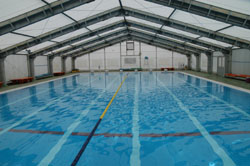 The Rokunohe swimming pool is open yearly from mid June until late September. There are two sessions of 3 hours: 9-12 noon and 1-4pm. Additionally, during July and August, the pool is open in the evenings from 6-9pm. Pool usage after 7:50pm is restricted to high school students and above.
Fees:
Morning and Afternoon sessions:
Adults: 100yen each
Children: 50yen each
Evenings:
Adults: 200yen
Children: 100yen
Rokunohe Public Library
The town library is currently home to close to 30,000 books as well as an expansive periodical and magazine collection. Borrowing rights are restricted to those living within the prefecture, however anyone is free to come and browse and relax inside. There are also desks available for quiet study. Card holders may request books and periodicals from any library in Japan for delivery.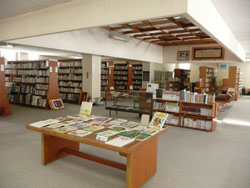 Opening hours
Tuesday to Sunday, 9:30am to 6pm
The library is closed on the third Sunday of every month and public holidays, including the new year period (December 28-January 4).
Medical Establishments
In an emergency, or where ambulance attendance is required, the number to ring in Japan is 119.
There are many English speaking medical practitioners within Japan, including some within Rokunohe. To view an extensive list of all clinics and hospitals providing services in foreign languages in Aomori,
click here.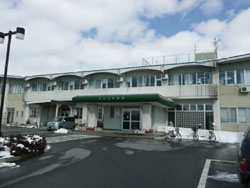 Publicly funded, this is the largest medical facility in Rokunohe and can cater for the majority of your basic medical needs. English speaking staff also available. Telephone: 0176 55 3121.
General Practitioners

Dr. Numata. Telephone 0176 55 3069 (English OK)
Dr. Oda. Telephone 0176 55 3979
Dental Clinics

Dr. Nakamura. Telephone 0176 55 3945
Dr. Okudera. Telephone 0176 55 3456
Komatsu-Ga-Oka Clinic. Telephone 0176 51 7890
Optometrists

Dr. Fukuda. Telephone 0176 53 4158 (English OK)
Locations of all clinics can be found in
this map.
Last updated 2013.04.01
---